This was the third Digital Fortnight that we've run within BIS. This year, it was partly shaped by staff – around 300 helped us decide what type of sessions to include via a summer internet poll.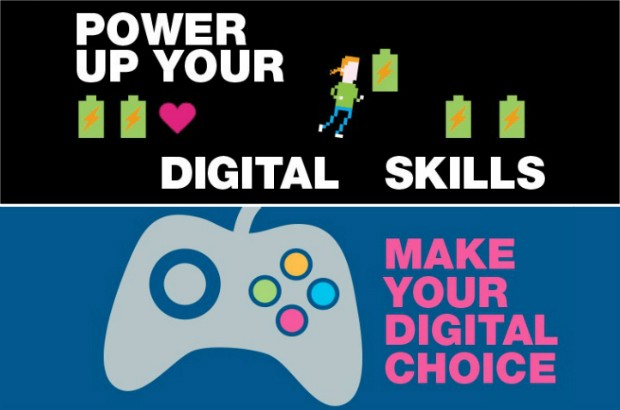 We've been lucky enough to have great speakers from Microsoft, Google, Helpful Technology, the Nominet Trust, Delib, ONS, the Cabinet Office as well as internal speakers, and sessions on digital transformation led by Emma Stace, BIS's new Chief Digital Officer, and her team. Our Permanent Secretary has shared how he's becoming more digital, and hopefully lots more staff are now inspired to try their hand at going digital in their day jobs.
We talk a lot about building connections in our own digital training, and the power of insights gained online from a policy making perspective. That's inevitable as – coming from Digital Communications – we tend to focus on helping policy makers make better connections, and deliver better policy through more online and open approaches to policy making that incorporate the wisdom of all those directly affected by policy proposals.
It's been great to take a wider view over the last week or so. First up was Tim from Helpful Technology, who helped staff see that, even if it's not immediately obvious, we're all already doing a bit of digital, whether that be using TripAdvisor to compare hotels or Hailo to book a taxi. I loved the vision that Microsoft shared, presenting a world where connectivity is a given and people are able to work and collaborate across geographical boundaries.
Google also stressed that connectivity, and encouraged us all to look at their some of their free tools offering data and insights to help us make more robust decisions. Our speaker highlighted the example of Julie Deane from the Cambridge Satchel company – a great example as Julie is currently using our own Citizen Space tool to carry out the online part of her independent review of self-employment.
One of my favourite sessions was delivered by Ed Anderton, formerly of the Nominet Trust, who looked at application of technology in developing countries. Again, connectivity was the key here as technology was being deployed to help communities come together, and bridge gaps. Helping others was also the theme at the launch of BIS's brand new Digital Friends initiative. Unlike our own internal buddy scheme, digital friends is a great idea, encouraging us all to get out there and help our friends, family and communities get online and enjoy all the benefits that brings - whether the benefits be social or economic. If we can succeed in getting more of the 10 million or so who are offline up and running, then the benefits to UK PLC are potentially huge, while consumers obviously have much more choice.
A big thanks go to the 300 people who came along to one or more sessions. We'll be watching out to see whether inspiration results in action over the coming months.
---
Stay up-to-date by signing up for email alerts from this blog.