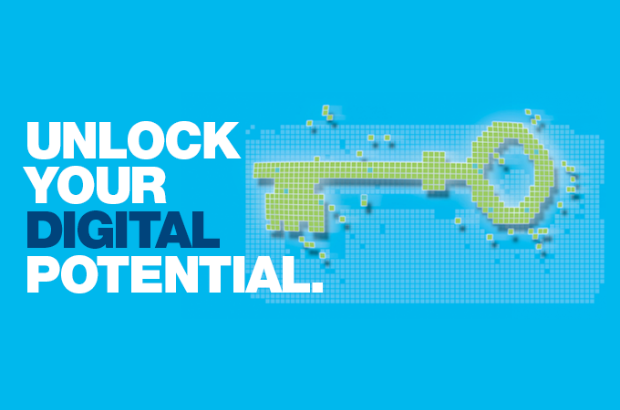 It's that time of the year again: our second Digital Fortnight kicks off tomorrow. This year, thanks to Liz we've got a greater spread of events across our London and Sheffield sites.
It's shaping up to be bigger and better than ever.
This year, yet again, we've got a mixture of talks and training to emphasise how digital impacts on civil servants' day jobs. The theme is 'digital unlocking your potential'. And that includes the broad range of activities encompassed by the department's Digital strategy - I'm particularly looking forward to the session on digital inclusion as that's something that I don't get to hear about that often. We've also got some of our partner organisations demonstrating their exemplar transformation projects.
From a digital engagement perspective, We're facing the 'T-bomb' head on by offering a Twitter for beginners session - we hope that will be a stealthy way of introducing other tools. That's one of our first sessions, and was a fast sellout. We'll have other sessions including:
a sellout session with minister Ed Vaizey on the digital economy
Ipsos Mori on the role of social listening in this year's Public Attitudes to Science research
building on our introduction of Citizen Space, we'll be offering sessions looking at how it's use
LinkedIn clinics
introductions to podcasting and social listening
hearing about the great work involved in NHS Citizen
an introduction to agile project management
using social media securely
an introduction to data science
And finally, we'll also be formally introducing our Digital Buddies scheme.
Of course. This type of event has to result in positive change to be meaningful, so we'll be keeping an eye on both the long and short-term impacts of attendance at sessions - we hope to see some interesting online activity getting kickstarted as a result, and we'll monitor that.
We know that a few other departments have been running similar events with similar aims: we'd love to hear from you to hear what's worked really well and to see how you measure the impact of this kind of activity (and of course, equally useful to hear about experience outside government too).
In the meantime, you can keep up to speed with what we get up to via our Pinterest board.
---
Stay up-to-date by signing up for email alerts from this blog.