How do you get staff enthused and invested in your new department's purpose? Creative Content Producer Rob Adey thinks putting people centre stage may just be the answer.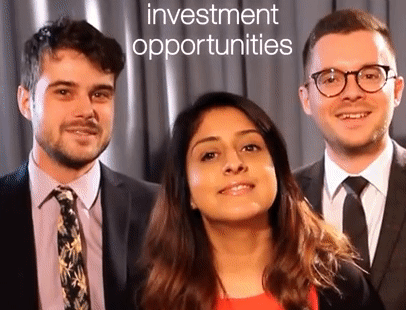 BEIS is a relatively new department with a huge remit - we cover everything from parental leave to dealing with nuclear waste. So helping BEIS staff understand the breadth of what all their colleagues are up to is a major challenge for internal communications.
In the months following the formation of BEIS in 2016, survey results highlighted the need to improve staff awareness in the following areas:
departmental objectives
understanding how the work of individuals and teams contribute to BEIS objectives
I was approached by the Internal Communications team to see how creative content can help improve these results.
Making the community visible
It's easy to fall back on standard, newsy ways of communicating policy work: either through imagery of the things to visualise this (car factories, wind turbines, those scissors snipping red tape) or the ministers and senior figures being the face of the department. Maybe even a minister in a car factory! But as a new department, it was important to build pride and a sense of community and purpose by putting those teams of colleagues from all grades and across all locations front and centre in our communications. This eventually formed the BEIS Story, an articulation of our vision and values as a department.
We initially commissioned groups across the different policy areas to come forward and tell the story of how their work contributes to the BEIS Vision. We worked with them to turn their story into an engaging article, anchoring these stories in key departmental objectives, and we collected these stories together in an easy to view intranet hub.
Ten seconds of fame
To draw people to those stories we produced a digital signage spot for each team. The channel works best with what are essentially video posters – 10-second spots in which to deliver 1 key message and a call to action.
We wanted to showcase the teams – the people – behind the policy and corporate work which make a significant and important impact in fulfilling government commitments to citizens. Rather than using still photography, we shot video portraits instead, inspired by Andy Warhol's Screen Tests in the mid-60s. The motion proved to be very eye-catching when channelled through digital TV screens in our lifts and lobby areas. People did double-takes when what they thought was a photo suddenly started smiling at them; the signage quickly became known as 'those Harry Potter pictures' and was a talking point across the department.
In front of the lens
I don't know if civil servants are particularly camera shy, but more often than not when I photograph someone at work they start by telling me they hate having their picture taken. So these video shoots, where we asking people to pose and smile for a minute or two, can't have been comfortable. But we found they showed something of the chemistry and camaraderie of the teams – usually the situation would lead to some or all of the team starting to laugh, and so with their consent, we'd use that ten-second footage.
By October 2017 we featured around 85 people across 20 teams in a sustained and popular campaign across the department. As a result of the buzz around the campaign many teams jumped at the chance of being filmed and proactively contacted our team to get involved.
As a direct result of the campaign we saw staff awareness and understanding of organisational objectives and purpose jump markedly over 12 months. This included a 30% increase in staff having a clear understanding of BEIS's objectives, and a 17% increase in staff understanding how their work contributes to BEIS's objectives.
By putting our people front and centre of our communications, we achieved a great result, and brought together a group of people who understand their purpose and importance in the department.
---
Stay up-to-date by signing up for email alerts from this blog.