As we draw towards Christmas, it's a good time to reflect on what we've been up to over the year, and assess how we refresh our embedding digital activity for the new year.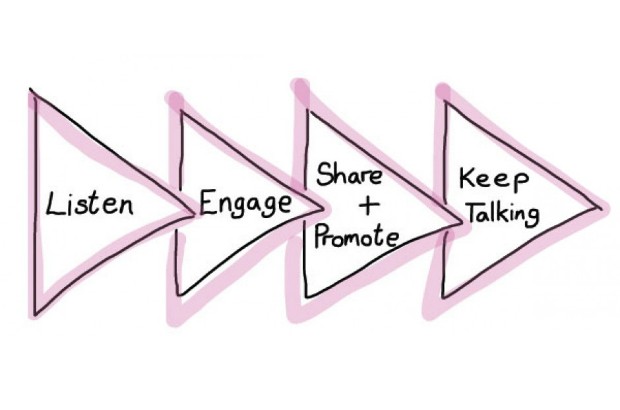 Part of that has involved having an indepth look at some of the insights that we gained during Digital Fortnight (where has the time gone since October?).
So, what did the fortnight achieve?  Well, we had more than 400 sign ups to events from over 200 staff - so, even if they didn't attend their selected events, we're confident that we reached and piqued the interest of somewhere between 5 and 10% of the department. One of my own personal aims was to reach out to new people and make more connections with policy teams, and we definitely achieved that.
One of the things we were also able to do was get a little closer to some of the fears that people have around engaging online. Using our listen, engage, share and keep talking model, was great: people really saw the value of listening to online conversations, and gaining insights to help shape their thinking from that, but there were a  few sharp intakes of breath when we got to talking about the engage part.
We were keen to know more, and the format for our 'Go Digital' sessions (we ran 5 of these 90 minute sessions attracting about 100 staff) really facilitated that. Rather than just talking at people for an hour and a half, we got them involved, asking what their barriers to getting online were, but equally asking what we as a digital team could do to help with those issues.
We didn't find anything that necessarily surprised us, but as well as relatively normal quibbles about lack of knowledge, slow IT, perceptions that 'this isn't allowed', we were able to identify a basket of concerns that we now label the fear. Most are cultural, with some very peculiar to being a civil servant.  Some of us have blogged about some of them before.  So what does this fear look like?
It's connected to the difficulty of civil servants being public spokespeople when that's always been the domain of the press office
It's about the difficulty for some of mixing personal and professional profiles
It's about being seen as gaining a high profile
It's a fear of what might be directed back at you.
It's a fear of what senior managers may think
We'll be developing a package of refreshed activities that will work towards addressing some of these in the new year, so watch this space!
---
Stay up-to-date by signing up for email alerts from this blog.