Government spends £6 billion a year on science and innovation and a new Science and Innovation strategy was published in December 2014.
One element of that strategy includes how the research capital budget is spent: or, thought of another way, the equipment and facilities that enable the UK's world class research to happen. That budget has previously supported a range of activity - from the UK's involvement in the Large Hadron Collider at CERN, to support for individual labs within universities in the UK. Research in this context covers science in its widest sense, so includes knowledge creation in the humanities and social sciences.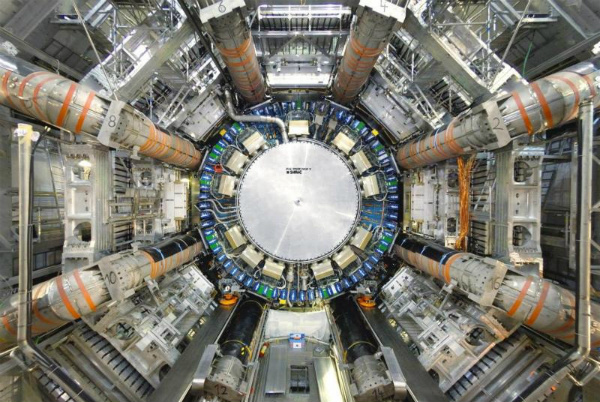 The task
For 12 weeks from April 2014, BIS's research funding team embarked on a consultation to assess how that budget should be spent. Some of the budget had already been allocated, but a significant amount was up for grabs. As a team they wanted to reach out to universities, individual researchers, businesses who could collaborate with university researchers and more. Our digital engagement strategy would have to complement the face to face efforts made by the team in meetings around the country, and enable individual researchers, businesses, universities and science organisations to take part.
How we went about it
The consultation document for this exercise was - given its subject matter - necessarily detailed. But, as a digital team we wanted to experiment with boiling it down to its essential ingredients, and making it more easily digestible for time-poor researchers and business people who might want to respond but wouldn't necessarily want to engage with all the content. The policy team were open to that and willing to experiment.
The launch of the consultation also represented an opportunity to use Citizen Space for a full scale consultation for the first time within the department. We used this site to host the scaled down consultation, and present quite a visual call to action. Six questions were pulled out of the main document, and it was made clear that not every question had to be answered.  The consultation was launched during a speech, by the Chancellor of the Exchequer, on science and a new polar research ship (itself an example of capital spending). That high profile launch, combined with an existing active community meant that discussion was high from an early stage.
We were generally familiar with key science and innovation policy influencers in the online community, but for the first time were able to use Traackr during the project to substantiate some of that gut feeling and assess how some of those influencers were discussing the consultation. So, at launch we embarked on extensive digital outreach activity, letting individuals know about the opportunity to comment.
Live chatting
While we were considering ways in which we could more effectively engage online with the science community, we were actually approached by representatives of that community itself.
Stephen Curry, professor of structural biology from Imperial College, was keen to arrange a panel discussion on Occam's Corner (a well-established Guardian science bloggers network) to help widen consultation reach. We arranged for both the science minister and the Director ultimately responsible for the consultation team to take part in that live chat (the former could only schedule in half an hour of the 2 hour session). An economist and other team members were also enthusiastic to take part and were on hand to monitor conversation during the process.
We also made sure that the team director was able to write one of 5 blogs that were used by Stephen's panel to help promote the chat and open up conversation around different aspects of it – for example, one examined the role of social sciences, while others looked at the balance of funding priorities.
The panel and the digital engagement team (via our own and corporate channels) promoted the chat widely to researchers, scientists and their representatives in the days running up to the chat, while readership of the blogs, and impressions on LinkedIn suggested that there was widespread awareness that the chat was due to take place.
On the day, the chat was advertised on the front page of the online version of the Guardian, and around 60 people used the opportunity to put forward just over 300 comments.
The results
314 responses were received via Citizen Space, and a further 150 by email to the team. Many of those responses were from project teams or consortia, extending the numbers involved further. This represents the most successful science-based consultation conducted within the department for at least 5 years. We mapped the responses via Google Maps, and the distribution suggests that we were successful in our aim of encouraging individual researchers to engage with the content, with a number of universities (typically those in the Russell Group) showing multiple respondents, as well as responses from high tech businesses and more.
What worked well?
The approach allowed strong engagement from individual scientists, encouraged to respond via social media. This has extended the range of respondents: prior to this, in similar consultations many responses have been submitted from organisations and consortia.
The live chat generated a 2000% increases in views of the Citizen Space content.
Many key stakeholders responded via email rather than via Citizen Space. In effect we had two separate groups of responses to analyse: we ended up setting up a bespoke approach to coding and analysing responses outside Citizen Space.
Through our sustained digital outreach at launch and beyond, we were able to have a measurable above average percentage of views of the consultation pages, and a higher than average conversion rate to actual responses.
The policy team had access to the views of practising scientists and business with the consultation achieving higher levels of individual respondents than previous consultations designed to reach similar audiences.
Lucia from the policy team writes:
We were delighted to have the opportunity to pilot Citizen Space for a major BIS consultation. We were delighted with the reach and response we achieved, especially from individual, working scientists who are the ones ultimately affected by the Government's policy on research funding.
Digital Team Takeaway
This consultation shows the difficulty of both defining and reaching the wider public on scientific issues.
We know that we were successful in getting the consultation discussed online, but a thick skin is needed to move towards blanket coverage and avoid accusations of spam. At least when people say they've heard enough we know that we've achieved our aims.
Any digital outreach has to combine personal and corporate activity.
An active and engaged scientific community did a lot of the work for us in this instance
---
Stay up-to-date by signing up for email alerts from this blog.