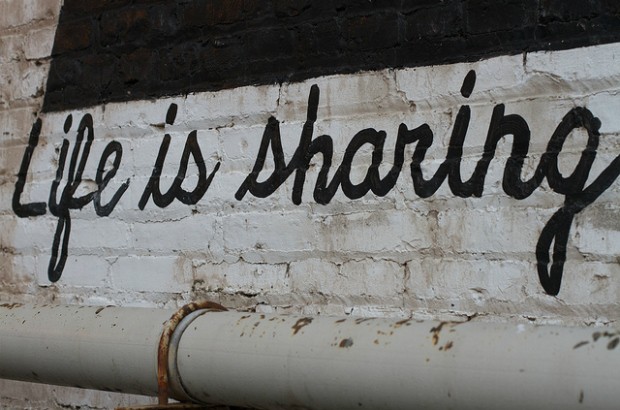 In September 2014, BIS commissioned an independent review of the sharing economy - services like Airbnb, TaskRabbit and Zipcar that that help people share their property, assets and skills.
The task
Ministers commissioned this review to assess how the UK could become the global centre for this kind of business model. The review would look at 3 key areas where sharing economy business models are increasingly popular:
accommodation
transport
skills
Plus, emerging sectors such as power tool sharing, fashion, and food. As the sharing economy is very much part of the wider digital economy, this was a particularly apt review to run online.  
How we went about it
Debbie Wosskow, CEO of Love Home Swap, was appointed as the independent reviewer in September 2014. Debbie was supported by a small team of civil servants in BIS. We were keen to ensure a strong online presence for the review, and to provide regular online updates on the progress of the review. As a team, those of us involved in supporting the review already had active online presences, and used our professional profiles on Twitter and elsewhere throughout the review, as did Debbie.
So, working with the digital team, a number of key steps were taken, before, during and after the review, including developing a digital engagement plan, which had outreach with key influencers at its heart. The plan also included using the department's new consultation hub on Citizen Space to enable us to ask questions and widen our reach beyond the face to face meetings that were planned throughout the review. We initially monitored online conversations via Netvibes, supported by the digital team who used Traackr to identify our main online influencers. Debbie wanted to hear from a range of groups including:
people using sharing economy platforms to share their skills and assets
sharing economy platforms
mainstream businesses that are facing disruption and increased competition from the sharing economy
trade bodies from the British Hospitality Association to TechUK and beyond
anyone who has ever used the sharing economy (as a customer)
Many of these audiences were actively engaged online, with data from both Netvibes and Traackr suggesting that much of the conversation and targeting should be directed via Twitter, while other, more traditional business audiences would be reached via LinkedIn. We were trained to use Citizen Space, and were the first team in the department to actively shape our own content and provide various routes through the online survey according to audience need. It was also the first time that the department had experimented with the Citizen Space facility allowing respondents to upload files such as Word documents and PDFs as additional evidence as part of their responses. To complement the Citizen Space review survey, we also:
used Basecamp to share news and links from across the review team
used our own personal Twitter accounts to talk about the roundtables and add to the buzz around the review
set up a Delicious account to collect and share links
That team activity was supplemented by regular digital team engagement with online influencers, including for example influential bloggers who went on to write about the review, and Money Saving Expert who shared with their followers. Throughout the review, we worked together to make sure that the themes of offline events were reflected online.
Most popular engagement exercise
The result was the department's most popular engagement exercise on Citizen Space to date, with 1018 responses. The conversion rate was also worthy of note, with an impressive 25% of visitors to the site actually taking the time to share their views (the highest known conversion rate for a BIS consultation). Delib, who run Citizen Space, also blogged on our overall approach.
Next steps: Debbie Wosskow launched the report of her review in November 2014, and the government is now considering its official response to her recommendations.
What worked well?
We were able to engage key bloggers and online influencers with the review
The high conversion rate was testatment to the fact that we reached the right people
We successfully used offline events to spark online conversation
Our work with influencers and extended our reach beyond the UK
What worked less well?
The review's microsite was more useful for 'broadcasting' updates than it was for directly engaging with people – it had a large number of views, but few comments.
Impact on the policy
The Citizen Space survey was crucial for getting the detailed views of our key stakeholders, and particularly customers of sharing economy services. We had over 1000 responses which meant the independent reviewer was able to base the report on a solid understanding of the views of stakeholders.
The Digital Comms team's outreach, particularly through Twitter, was a huge help in reaching out to a wide audience. A particular highlight was the survey being tweeted by MoneySavingExpert, and being included on their weekly email which reaches over a million people.
Ongoing impacts on the policy team
The experience has built up the team's confidence in engaging with stakeholders online, and I hope this is something we all take on to future projects.
We also have a better understanding of how we can use BIS's own channels (e.g. @bisgovuk) to best effect.
Digital Team Takeaway
This was a great example of a truly aligned approach between subject matter and online presence.
Having a genuinely engaged policy team makes a real difference to enthusiasm both inside and outside the digital team.
An established online community is less likely to comment on a blog or microsite, but to carry on conversations with existing networks – eg on Twitter.
---
Stay up-to-date by signing up for email alerts from this blog.