People in and around BIS have been blogging in an official capacity for some years now.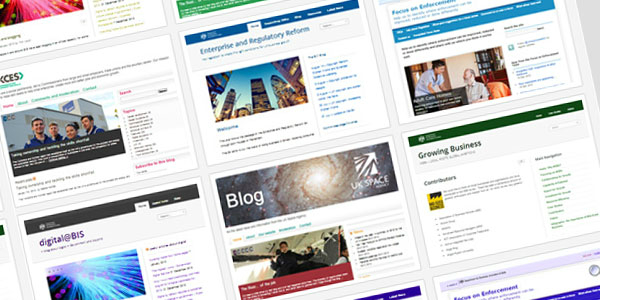 There have been some successes including Science and Public Attitudes and occasional posts from ministers, but on the whole we've struggled to deliver sustained, effective blogging.
The blogs that we have been managing are way behind those of our partner organisations in terms of traffic and engagement. I am not sure that one-off posts on a generic corporate blog are the best use of anyone's time, and we've drifted away from personal, conversational posts.
On a more positive note, the presence of corporate blogs has meant that people in the department are comfortable with the idea of blogging in general, and there is a willingness to produce content.
With all this in mind we have archived the BIS corporate blog, and a couple of others that were not performing as well as we might have hoped.
Our aim is to get colleagues thinking about credible and consistent digital engagement. This approach also means that when people inevitably move on, they take their blog or social media profile with them, and we start afresh with a new author. The danger with corporate or team blogs is that when a regular contributor leaves, the blog often falls by the wayside.
The best blogs are:
useful - is there an appetite among the target audience to read about this subject?
credible - will the author be a credible voice: an expert, senior responsible figure, or a thought leader?
authentic - posts are written by the attributed author, and in their own style
frequent - the author has the time to blog regularly, and will help promote their blog with the purpose of generating more discussion
engaging - comments will be responded to quickly
If the need to blog doesn't match these requirements, then we'll look for an opportunity to publish a guest post on an existing blog, or use a social network or forum to engage the same audience.
Alternative channels might include:
Tumblr (for quick-and-easy diary-style blogging)
microblogging on platforms like LinkedIn or Google+ (more than 140 characters, but without the pressure of writing 'substantial' posts every couple of weeks)
Storify (for curating different types of content)
Contributing to established forums and commenting on relevant blog posts elsewhere
What do you think? If you have examples of great blogs from other organisations, please let us know.
---
Stay up-to-date by signing up for email alerts from this blog.